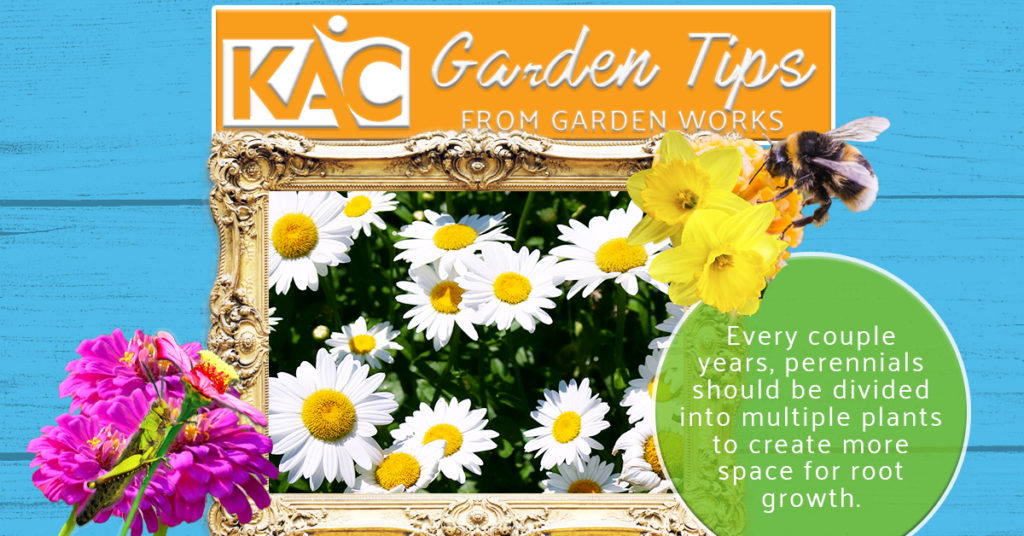 Keep your Garden Flourishing: 7 Tips for the Next Season
The first frost of the season just froze over our backyards. A successful garden, however, takes planning year-round. KAC's GardenWorks program participants work together throughout the entire year to make a complete garden come to life every summer. Check out our seven Garden Tips from GardenWorks below to help make sure you and your next garden flourish! 
What is GardenWorks?
KAC's Adult Services GardenWorks Program engages adults with special needs in nature, helping to teach and demonstrate the growth cycle from planting seedlings all the way through harvesting. GardenWorks also partners with community volunteers. Together, we create a peaceful, welcoming and beautiful space for everyone to enjoy. This year, we also added a raised flower bed, which helped make our outdoor space even more accessible! 
For more information about KAC's Adult Services, click here.
Have a garden tip you'd like to share? Let us know on Facebook!