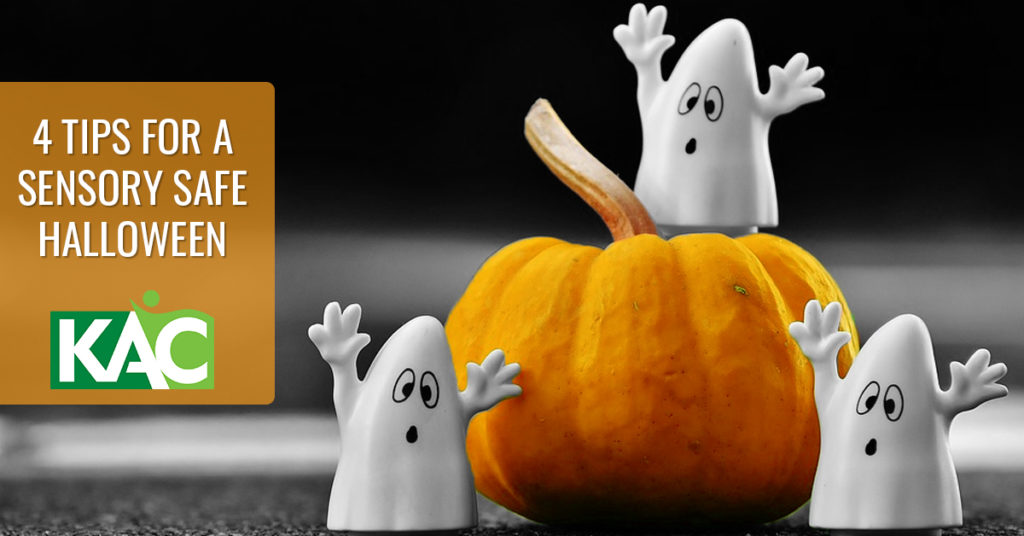 4 Tips for a Sensory Safe Halloween
Although Halloween whirls in all the unpredictable, surprising and sometimes scary tricks and treats, it's no time to fear. Families with children that have sensory sensitivities and individuals with special needs can adapt holiday traditions to avoid unnecessary stressors. Here are four tips to help make Halloween festivities fun for the whole family.
Dress up, or down. Costumes can be itchy, uncomfortable and awkward. Encourage your trick-or-treater to test run their costume beforehand to make sure whatever will be worn is comfortable for all-day Halloween action.
Carefully collect candy. Always be cautious of what's being passed out from house to house. Inspect all candy closely, watching not only for known food allergies but also other harmful items.
Scope out scary sights. Monsters may be lurking behind those flashing lights and fog. Avoid the areas where startling decorations might be too overwhelming. Keep a backup plan handy in case the night's hauntings get too frightening. Note: some communities encourage using blue Halloween buckets to help raise autism awareness, signifying that the individual may be nonverbal and unable to say, "Trick or Treat!"
Plan for YOUR family. Every family can find their own unique ways to best celebrate Halloween, and all other holidays. There's not just one tradition that is right for everyone. Take the time to find one that's right for you!
It's important, and possible, for everyone, no matter their abilities, to be a part of holiday celebrations. What are your family's favorite Halloween traditions? Share them with us on Facebook!