Meet KAC: How we create self-sufficiency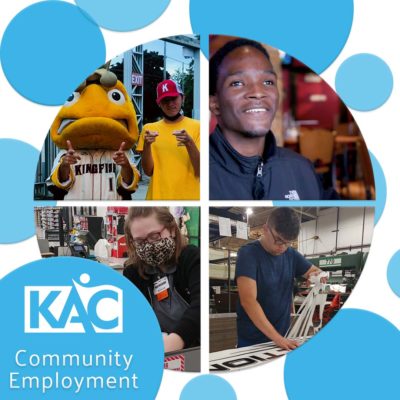 Work is the cornerstone of a meaningful life.
But what if a disability makes this a challenge?
For people with special needs, the right job can seem out of reach.
They may not have the skills to navigate the application and interview process. To ask for on the job accommodations. They're afraid employers won't be open to hiring someone with a disability. They can feel frightened and overwhelmed.
With your help, we make dreams come true.
KAC helps these individuals receive the training and support they need to find meaningful employment. Our employment specialists help ensure employment success, confidence, and independence.
Make your gift by December 31 to help them start 2022 on the right foot. Donate HERE.
Your generosity helps change lives every day. We couldn't do it without you.
Thank you for your compassionate support.