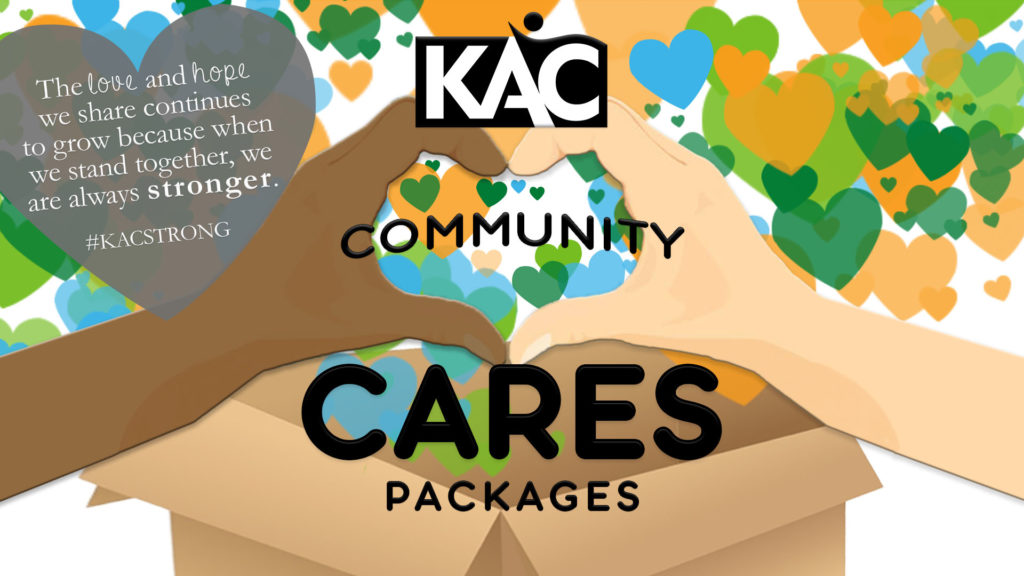 Community Cares Packages: Connect with a Community that Cares
We hope you are enjoying your KAC Community Cares Package! It won't be long until we can all enjoy our community together. Until then, join us in the upcoming virtual activities led by our partners! To watch the recorded virtual activities, visit us on YouTube by clicking here.
The complete activity schedule is below: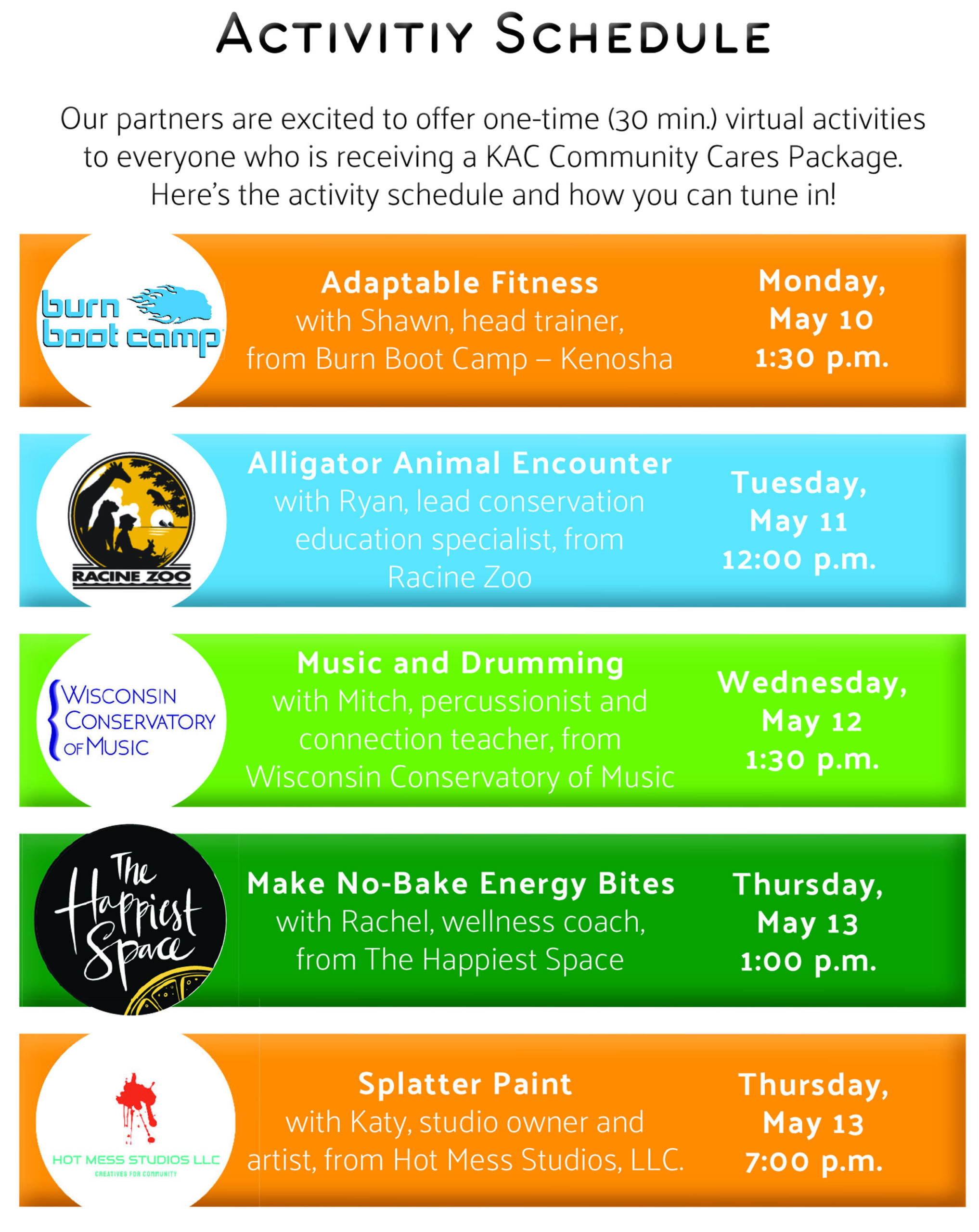 Join us on Zoom for all of the activities listed above (same link for all five): https://zoom.us/j/91263459387 Just enter the meeting at the times listed and wait for the fun to begin!
For more information about our KAC Community Cares Package Initiative, please visit us on Facebook. Thank you!